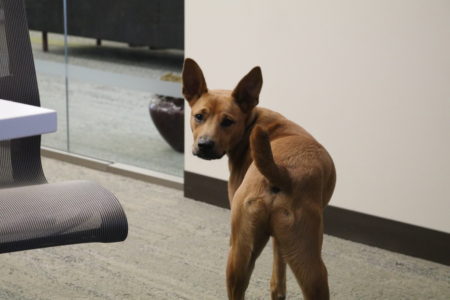 This past week was a busy one for students taking EMPOWER's domestic field course. Most of the week was spent learning more about Green Lake, which is in Fayetteville, NY. Green Lake was formed by a glacial waterfall and is very deep (about 195 feet). What makes Green Lake unique is that it is meromictic, meaning that the layers of water do not mix. Its striking green color makes Green Lakes a popular destination for those in the Syracuse area and its unique biogeochemistry and geologic history make it of particular interest to researchers.
Students divided into teams based on their interests and backgrounds to address research questions at Green Lakes. After spending a full day at Green Lakes, students headed back to Heroy for two days of lab work and data analysis. Students found that the more they dug into the data, the more questions they had about the lake.
Their work culminated in an afternoon of presentations, where the students highlighted their major findings and proposed ideas for future study. Who knows, maybe one of the trainees will head back to Green Lakes sometime in the future to answer some of those questions!
Next up is a day trip to a quarry, a gas field, and Marcellus.