Dr. Kevin Bohacs short course
October 6, 2017 @ 9:00 am

-

12:00 pm
Event Navigation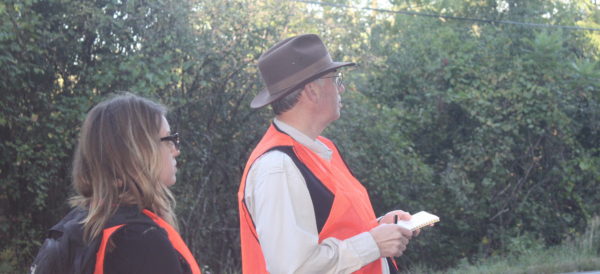 Dr. Kevin Bohacs will be offering a how-to, hands-on short course called "Sequence Stratigraphy from Outcrop to the Subsurface: Examples from the Cretaceous Interior Seaway, Wyoming." The course will be offered in conjunction with EMPOWER's External Advisory Committee meeting.
Please contact Dr. Chris Scholz (cascholz@syr.edu) for more information
Exact time and location TBD
About Kevin Bohacs, Senior Research Scientist, ExxonMobil
Dr. Kevin M. Bohacs FGS, FRGS is a Senior Research Scientist at ExxonMobil Upstream Research Company where he leads the application of sequence stratigraphy and sedimentology to mudstones from lacustrine and fluvial to deep marine environments. He earned a B.Sc. (Honors) in Geology from University of Connecticut and Sc.D. in Experimental Sedimentology from Massachusetts Institute of Technology. He has written more than 100 scientific contributions on the stratigraphy and sedimentology of mudstones, hydrocarbon source and reservoir rocks, and continental depositional systems (lakes (on Earth and Mars), fluvial-floodplain systems, paleosols, coals, and paleoichnology). Dr. Bohacs is the co-author and editor of books on sequence stratigraphy, lacustrine hydrocarbon reservoirs, and field safety. He has received many best paper citations and awards (most recently, the Berg award for outstanding research from AAPG) and served as distinguished lecturer for several societies nationally and internationally.