EMPOWER: Education Model Program on Water-Energy Research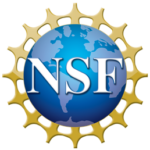 EMPOWER is piloting an interdisciplinary approach to graduate education that is focused on research at the interface of water and energy cycles. This program prepares students with the technical knowledge and professional skills needed to compete for careers in energy, environmental consulting, government, nonprofits, academia, and beyond.
The water-energy research theme leverages rich regional and international research opportunities and a strong portfolio of ongoing funded research at Syracuse University (SU). The education and training elements leverage ongoing institutional support for interdisciplinary graduate training in water science and engineering and science communication, as well as nationally recognized strengths in communications, public policy, management, and law.